The Mowgli's Feature Lesbian Couple in New Music Video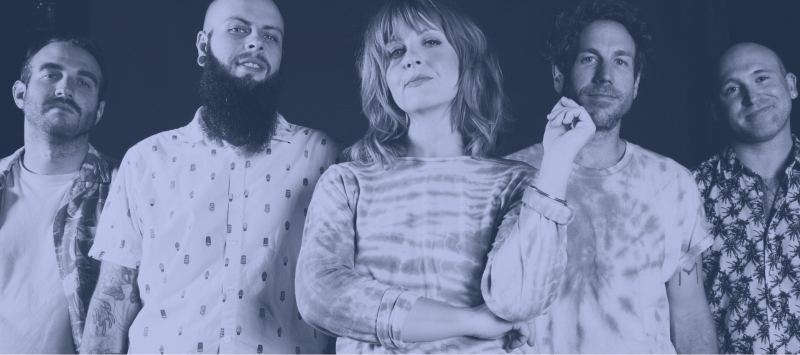 Entitled "Wasting Time", the song details the struggle to find meaning in life and features a lesbian couple and the difficulties that come with breaking up.


All of life is a journey and the best journeys are those taken with friends. For the 5 members of The Mowgli's that road has seen their friendship tested and rebuilt numerous times. From their earliest Venice, California days as a 10+ revolving cast of characters to their current line-up, the core members have evolved from playing midnight warehouse parties to the stages of the largest festivals.
While there have been many highlights - appearances on late night TV shows, incredibly rewarding collaborations with charities and electrifying performances in legendary venues among them - there have also been tests: Losing band members, battling with the stress of constant touring and maintaining their friendship, trying to remain both grounded and optimistic when things go amazingly well and when they don't.
But there have been benefits of creating deep bonds and close relationships, not least the marriage of singers Katie Jayne Earl and Josh Hogan in 2017. "Being in a touring band is hard work," says Katie, "but inspiring.
It only works because people care about the band and we have a core who support us, people who have both been there since the beginning and joined along the way. Those supporters keep us motivated."
The band also travelled to Honduras and Guantanamo Bay last year, entertaining the Armed Forces during the week of July 4th. Truly an eye-opening experience, the two shows rank as unforgettable for the band. "You get that sense that people are really grateful to just have a connection with back-home - especially in Honduras," says Josh. "It was so cool to feel that energy and look around when you're playing and realize where we were and what it meant to everyone."
For The Mowgli's, as for any band, this whole experience is a journey - and not always an easy one. It tests your self-belief, your stamina, your relationships and your mental and emotional health. "Since this band started we've been through a lot of changes: gained members, lost members, been shuffled around labels and learned a lot about the music industry," says Andy. "Now it feels like we're really independent again, refocused on curating our live show, more in touch with the business of being this band." He adds "Our sound has evolved but we always circle back to the basic themes: love, feeling good, excited for life no matter what the day delivers."
Always with a mission to bring hope and positivity into the world, The Mowgli's have been involved with numerous charities including The IRC, Heal The Bay, Happy Bottoms and many food banks and homeless shelters.


curvemag