Sarah Paulson speaks candidly about her six-year relationship with Holland Taylor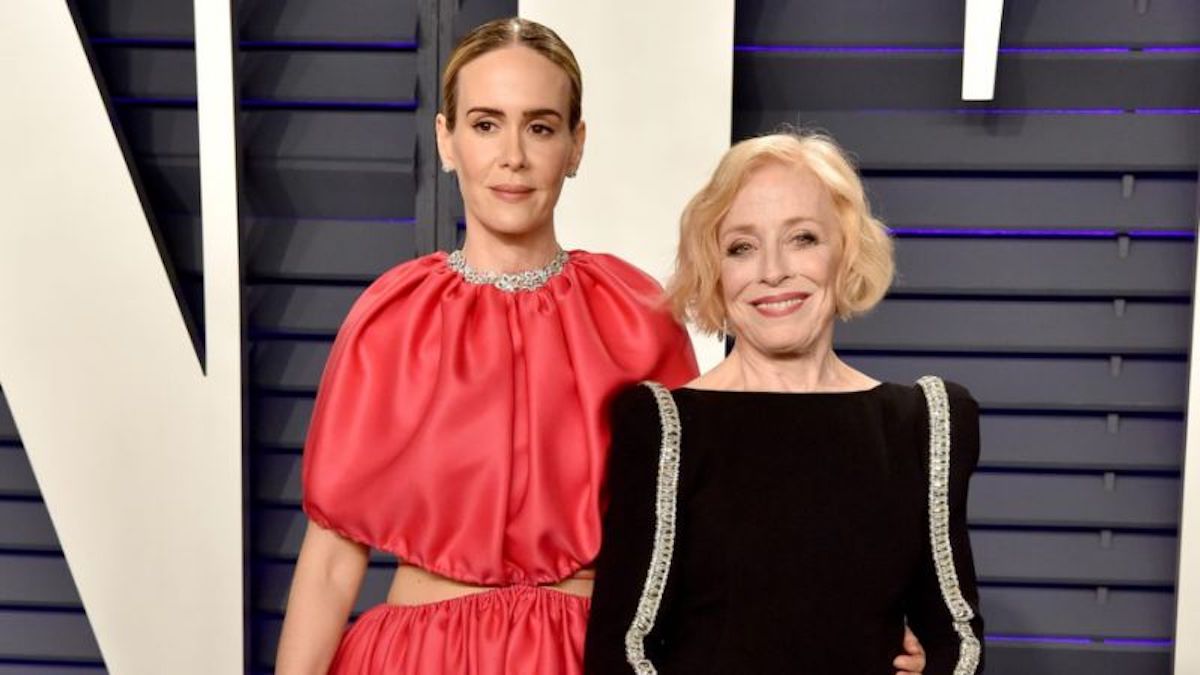 Here at DIVA, we've already made it clear how much we adore the relationship between celesbians Sarah Paulson and Holland Taylor. Watching their six-year relationship play out in the media and online has been an absolute treat and we can't get enough of their cuteness. However, the media hasn't always reacted so positively to the relationship between the pair.
In a recent interview with Roxane Gay for Harper's Bazaar, Sarah spoke about the disappointing reactions that some people have had towards their relationship due to their 32-year age gap.
The Ratched star stated: "To feel that I belong to anyone other than a person I would like to belong to, like Holland or my dog or my best friend or my sister … a bunch of strangers claiming me as their own feels a little confusing. Since I'm not an expert at figuring out how to move around it, I end up giving more than I want to sometimes."


When asked by Roxane why people are so preoccupied with their difference in age Sarah commented that it is probably due to an unwillingness to confront mortality, adding: "Our own ageist thinking and the idea that to be old is to cease to have any desire."
Proving that she won't tolerate any negative criticism of their relationship, she added: "Anybody says anything about any person I love in a way that is disrespectful or cruel and I want to cut a bitch." Couple goals, or what?

Divamag
Tags: Sarah Paulson